My Community Festival 2022
Festival Theme
Past Editions
My Community Festival 2022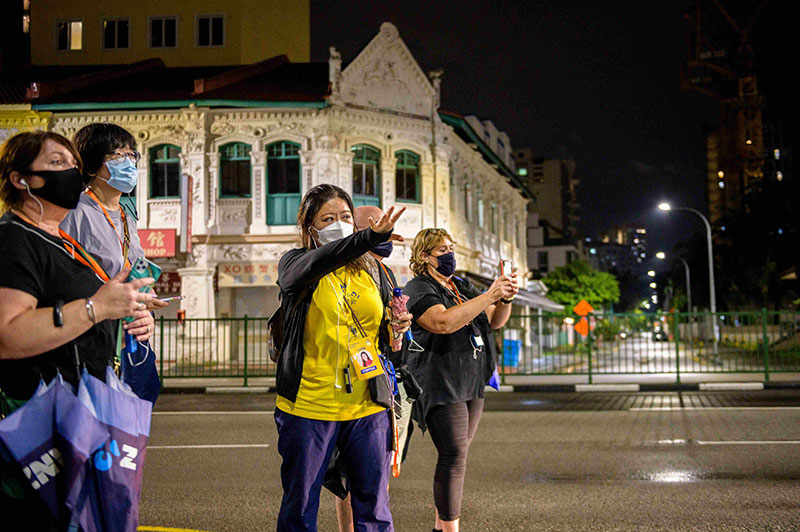 It's back – bigger and better!
Join My Community Festival 2022 (MCF2022) to explore the multiple meanings of home as we uncover the hidden gems in our own backyard!
The long-awaited third edition of My Community Festival is finally here! Taking place from 5 to 21 August 2022, My Community Festival is returning with an extensive line-up of tours, experiences and 3 festival villages thoughtfully curated around the theme 'My Home Sweet Home'.
Organised by non-profit organisation My Community – with support from the Singapore Tourism Board as part of the ongoing Passion Made Possible campaign and the Ministry of Culture, Community and Youth – the festival is co-curated and co-designed with heritage practitioners, business owners, legacy brands and other cultural institutions. Come and meet the diverse communities who call Singapore home and immerse yourself in their touching stories and experiences!
Festival Theme
Past Editions
Director's Message
There are many layers to what home can be. For some, they may manifest as material spaces, but for others home is immaterial and is more of a feeling or a sense of security and comfort. Over the many months of preparing for this festival, I personally have been touched by the many definitions and manifestations of home that our community partners have come up with. Through this year's festival, we hope that participants will be able to interrogate for themselves what home means to them and where exactly their homes are.
This year's festival includes our biggest line-up yet with 64 unique programmes and 3 festival villages across 3 weekends. We are excited for participants to come down to My Community Festival, and hope that this will fuel more explorations into the community to feel the heartbeat of Singapore.
Yours Truly,
Kwek Li Yong
Festival Director
About My Community
My Community is a non-profit organisation and an Institution of Public Character which conducts community-based participatory research and heritage assessments; establishes community museums, archives and libraries; organises community festivals and guided tours; and co-creates community architecture and urban spaces. It seeks to preserve social memories, celebrate Singaporeans' shared culture and heritage and champion greater community involvement in cultural management and urban governance.